Why Not Both? | Texas State Affordable Housing Corporation (TSAHC)
September 23, 2016 | by Michael Wilt
Recent data leaves little doubt that Texas faces a shortage of affordable housing. The National Low Income Housing Coalition estimates the state needs 595,231 more units of housing that is affordable to renters earning up to 30% of the area median income.
The primary source of funding for affordable multifamily developments in Texas comes from the Low-Income Housing Tax Credit program, administered by the Texas Department of Housing and Community Affairs. In 2015, the program financed 7,391 units of new construction in Texas according to the 2016 State Low Income Housing Plan. That's a sizeable amount but only puts a dent in the overall need.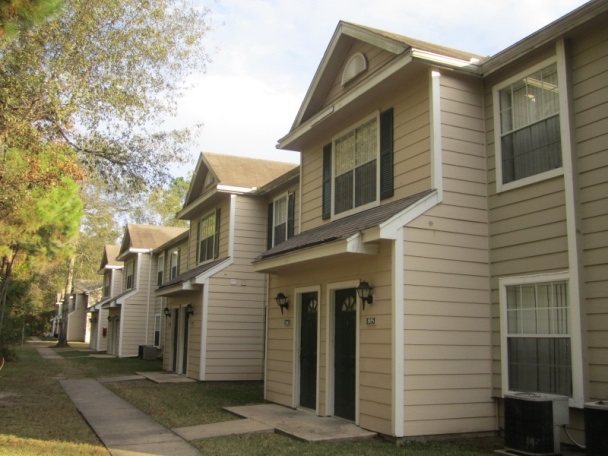 So while building new affordable units is important, renovating and preserving existing affordable units can be just as important to ensure the number of affordable housing units does not continue to go down. Affordable units that aren't preserved are often torn down or turned into market rate developments. That causes displacement of tenants and makes the demand for affordable units even higher.
So why doesn't preservation of affordable housing get more attention? There is a perception that preservation of housing is "not always as sexy as new construction," says Mark Treskon, a research associate at the Urban Institute, in an article about his "Anatomy of a Preservation Deal" research paper.
There's also an economic argument for preserving, as it's typically cheaper to rehabilitate a property than it is build a completely new one. Developers interested in taking the preservation route on a development should take note of the following lessons Treskon recounts in his research paper referenced above.
Look for local and state funding, where available, to match federal funds.
Make sure you have the capacity to be successful. Preservation developments can be complex and time-consuming, and that requires the necessary resources.
Relationships where a seller and buyer share similar visions for a property work best.
Look for local policies and initiatives that support preservation efforts.
Rely on your network of colleagues in the field to learn best practices from case studies and success stories.
TSAHC and Preservation
TSAHC plays an important role in preserving affordable housing statewide. Since 2005, TSAHC has issued nearly $115 million in bonds through our Multifamily Tax-Exempt Bond Program to finance the preservation of 2,594 units across the state.
Alternatively, TSAHC provides short and long-term loans through the Texas Housing Impact Fund to build affordable housing. Acquisition and rehabilitation of affordable multifamily projects is an eligible activity under this program.